Who We Are ...
We harness the power of Out-Of-Home Media in building Brand Experiences
KARUKRIT's journey started in 1932 . The company takes great pride in being the first outdoor advertising firm in India. Late Mr. Hemanta Saha was the founder of the company who worked with legends like Satyajit Ray to make their projects come alive through the outdoor media – he conceptualised and executed the campaign of Ray's magnum opus 'Pather Panchali.
83 years down, the company has transformed itself to providing end-to-end OOH solutions to leading brands and marketers across different industries.
Karukrit lives by its heritage and experience in the industry and is led by the eternal guiding force of its forefathers and founder.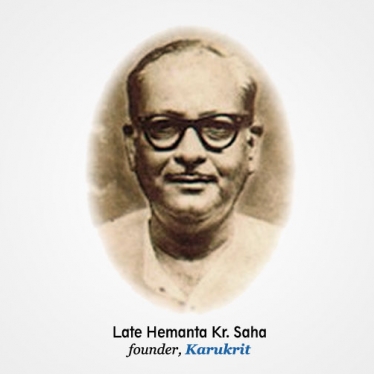 Our Legacy
Its a story worth sharing
The Stepping Stones
Shri Hemant Kr. Saha, the founder of Karukrit was born on 29th November 1912 in Bagbazar, a popular destination in north Kolkata. During that time Calcutta was burning in flames of Swadeshi Movement to wipe out the British from our country. The same period saw an enormous growth of business start-ups which were led by the young minds of the city to make itself sustainable, independent of the British rule. Right from the medieval period of Bengal's civilization most of the enterprises dealing with thread & clothing were shifted to Barabazar marketplace which created a vacuum in Bagbazar market and needed entrepreneurial activities to revive the essence of its market.
Hemant Kr. Saha's father Shri Satayacharan Shaw was a dynamic personality. He along with brothers Biswanath Shaw and Kanhailal Shaw established a new venture of signboards, neon signs & idol sculpting in Kolkata. In 1926, 14 year old Hemant Kr. Saha started his journey as an entrepreneur in his father's name, at Bhavanath Sen Street. In 1932, the unscrupulous British force removed local sailors from the banks of Ganga River, leaving them jobless. This incident saw the demise of the age old Bagbazar river bank heritage. Increasing pressure from the British Government could not demotivate the young entrepreneurs of Bagbazar. Eminent novelist Rajshekhar Basu a.k.a 'Parasuram', named his friend Hemant Kr. Saha's endeavour as " Karukrit" and the same was officially registered in 1932.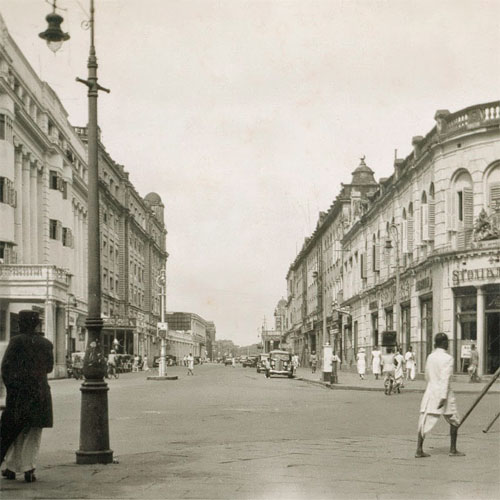 Calcutta's first OOH Ad
The city of Kolkata witnessed its first outdoor hoarding at 10, Chowringhee Road in mid-1930's, put up by none other than Hemant Kr. Saha's "Karukrit". The 16/8 ft hoarding thus marked the beginning of "out-of-home" advertising in Kolkata that was going to bring a revolution in the advertising industry in the years to come. Later more hoardings were setup in Shyambazar, Chitpur, Sovabazar & Jessore Road.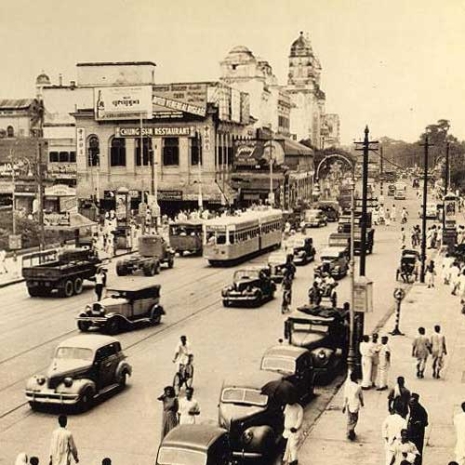 Hemanta Kr. Saha & Karukrit
Hemant Kr. Saha was a creative person and had keen interest in literature and culture. This is why a lot more cooked in the studio of Karukrit including stage set designing, painting, exhibition panels, window display and sculpting. Karukrit earned a lot of goodwill for its efforts in making wooden typography wrapped in golden foils. Many famous painters have also worked in Karukrit's studio and often took creative advice from Hemant Kr. Saha.
Personalities like Satyajit Ray, cartoonist Qafi Khan, Jamini Roy and 'Jugantar' newspaper's editor Tusharkanti Ghosh, Sukamal Kanti Ghosh, O.C. Ganguly, Purnendu Potri, Ranen Dutta, Arup Guhathakurta, Dhiren Ball and many more individuals of the cultural field were associated with Karukrit. Oscar winning "Pather Panchali's" advertisements were also produced in Karukrit. Later in 1947, the company's office was shifted to 13A, Madanmohantala Street, Kolkata – 5. Shri Hemant Kr. Saha, a freedom movement activist, an entrepreneur and a loving soul left for his heavenly abode on 28th February, 1980, leaving behind a legacy that was yet to touch new limits of success and prosperity.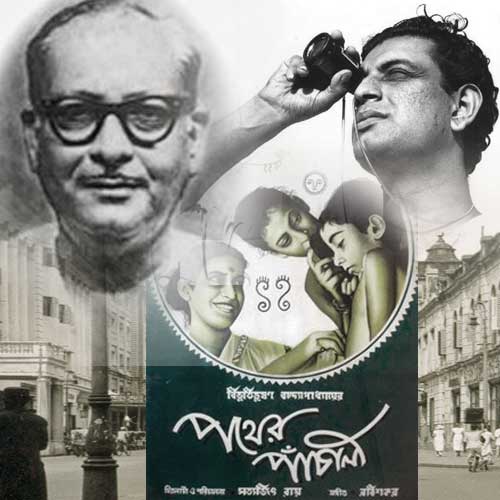 Continuing the Legacy
Today Karukrit has its name and fame in different parts of India. The company believes in serving humanity and looks at it as the driving force of motivation for growth and development. The last decade saw a huge transition of industry standards and work processes. With globalisation and the beginning of the digital era, Karukrit adapted to the changes and made efficient moves in utilizing new technologies.
The company made changes in its work force to cope up with the shift from painting to computer graphics. Karukrit now provides various out-of-home solutions like uni-poles, road gantry, tri-vision, glow sign boards, neon sign, pole kiosks, mobile display van, LED display boards, etc.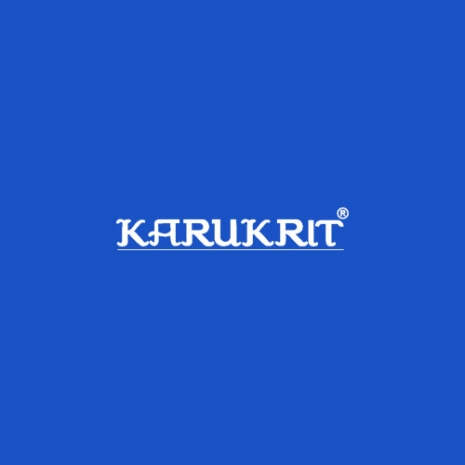 Reach us at karukrit1932@karukrit.com
We can help your brand make the most of Out-Of-Home advertising.